With Inner Sunset Park Neighbors (ISPN) support,
remarkable things are happening in our neighborhood.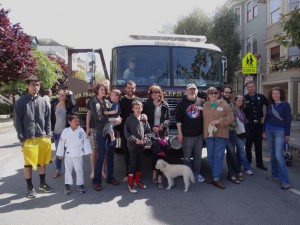 There's 2 ways to get involved right now...

1. Become an ISPN Member  ($15/1-year, $20/2-years)

Your support is essential for ISPN to keep offering valuable services to the community. Membership rates are available for 1 or 2 year periods.
More information (click to expand)
A. What you get
The monthly Our Inner Sunset e-newsletter.
Discounts at local businesses with the Keep It Local card.
Voting rights to a) elect new ISPN board members and b) indicate your opinion on an issue on which ISPN is considering taking a position.
The opportunity to run for the ISPN board.
The satisfaction of making possible the many local projects supported by ISPN.
B. Rates
1-year: $15
2-years: $20
C. Why members are important

ISPN depends on your support to continue our work making the neighborhood a better place. Why?
We need to cover expenses, such as insurance, office expenses, and so on.
Your paid membership lets other organizations know that we have credibility and real community participation.
Only with community support can ISPN offer valuable services to the Inner Sunset. Join ISPN today.
JOIN (click to expand)
2. Our Inner Sunset e-Newsletter  (free)

Not ready to become a member? No problem! You can still join the monthly Our Inner Sunset e-newsletter and receive neighborhood updates. Read previous newsletters here.
Find out more (click to expand)
Join the free monthly Our Inner Sunset e-newsletter and...
Read the latest news and updates from the community.
Get the scoop on local events.
Hear about opportunities to get involved in the neighborhood.
And more!
This newsletter is solely for noncommercial purposes. We won't share your details with any third parties.
Sign up (click to expand)